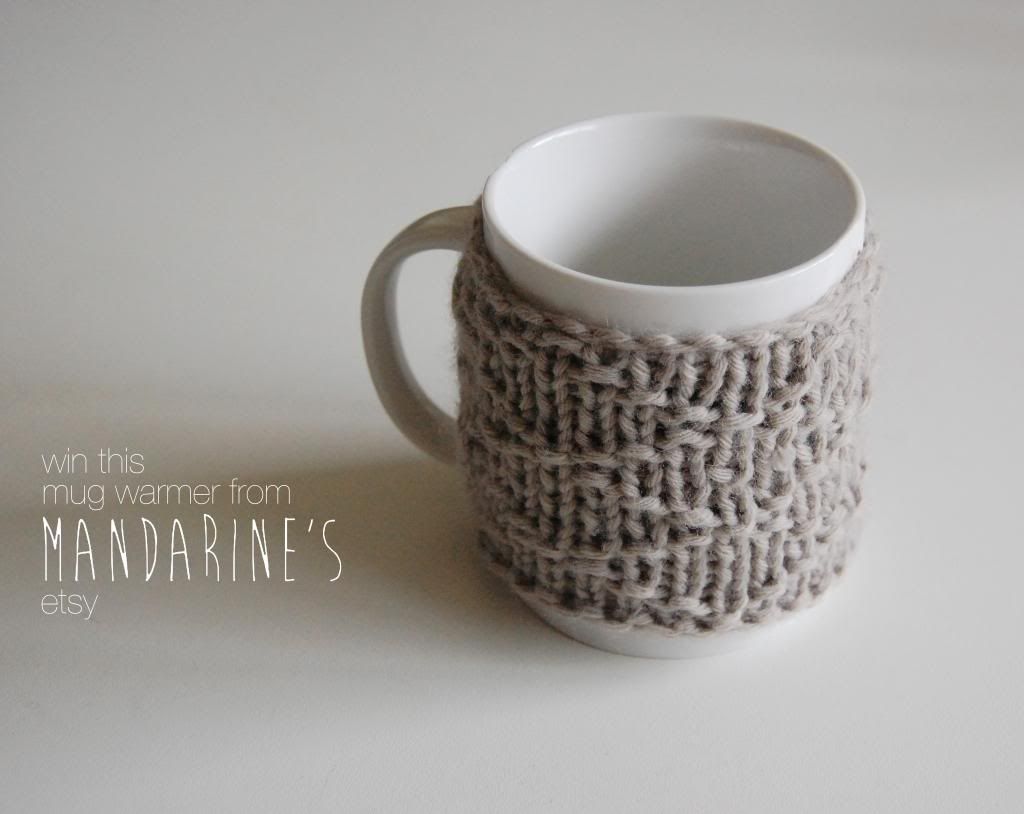 One lucky Bee reader will win this adorable mug warmer (pictured above) from Mandarine's Etsy shop. Don't you love them? Don't they make you want to curl up with some hot cocoa and a book...by the fire...while it's snowing? You know they do.
1. Visit Mandarine's Etsy and tell me another color/item you love
2. Be a follower of The Secret Life Of Bee
Thanks to everyone that entered. The winner is Audrey!