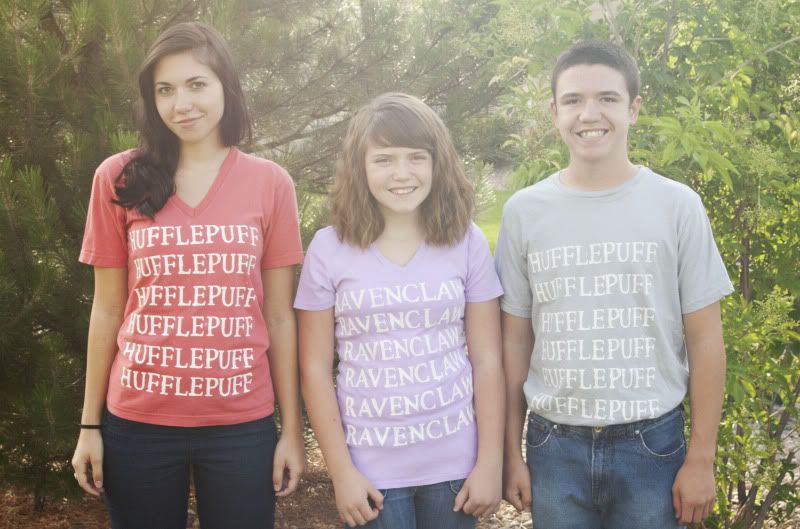 Welp, we did it, folks. We went to the midnight showing.

Don't worry, I am not going to spoil anything.

I just have to say that this movie was a-ma-zing. They did such a wonderful job. I cried, like I knew I would. Everyone was crying at the same part, actually. I had been sad to see Harry Potter end but after finally seeing it, I'm happy to see it end like this. They finished all the movies perfectly. GO SEE IT!! But little warning if you are going to take children, there are several very graphic scenes that I would be nervous letting children see. Just a little heads up. Oh also, like our shirts?
We made them. We're very crafty.