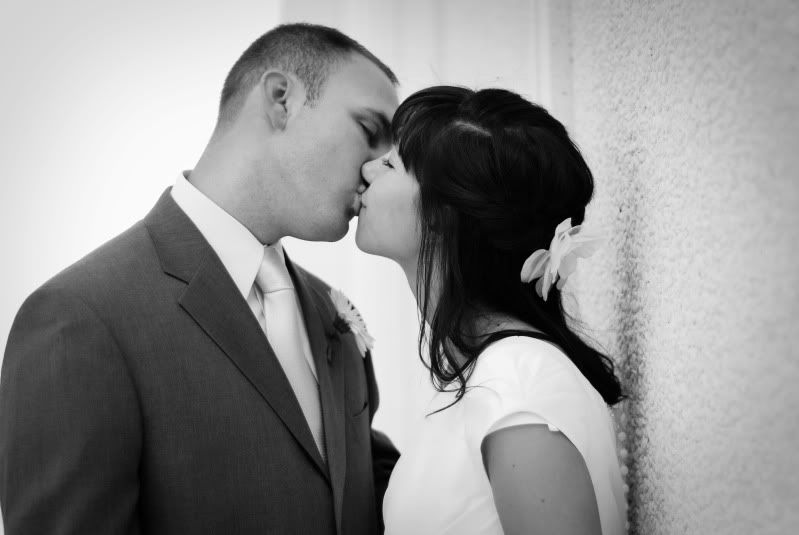 Jordan and I went out to dinner and a movie last night to celebrate one year of marriage. We reviewed everything we accomplished (or didn't accomplish) this last year: things we loved, things we regret, things we miss, things we don't miss. Then we talked about things we want to accomplish this next year: I said baby, Jordan said puppy. We'll see who wins.
It's been a wonderful year and a difficult year. Marriage is everything you make it. I can confidently say that I still have
much
to learn. Here's to another year of learning to love.
(I love you, Scoomba)