Thanks to Jordan's Uncle Thomas and Aunt NanC, we were invited to take a trip to Seattle.
The main purpose was to watch their three children for the week while
they went to South Africa and swim with sharks!
So we spent the week watching these three little ones:
We got to go to the Sound of Music Sing Along which was very fun. I love that movie.
The kids also love blowing bubble gum bubbles with Jordan.
It's like tradition. So we made sure to have bubble gum for everyone.
Jordan is the best at it.
We went down to this Sunday Market they have.
It was fun to walk around at look at lots of vintage stuff.
(These pictures are just from our walk to the market)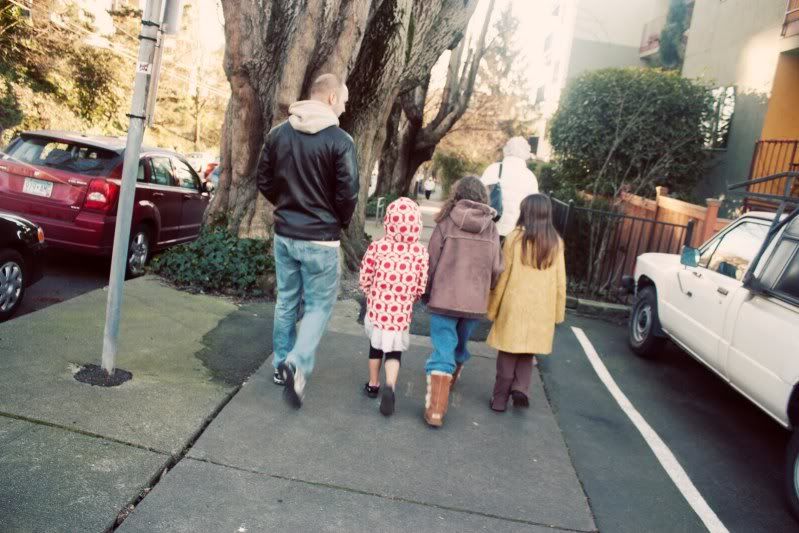 Ava with her friend, Bella.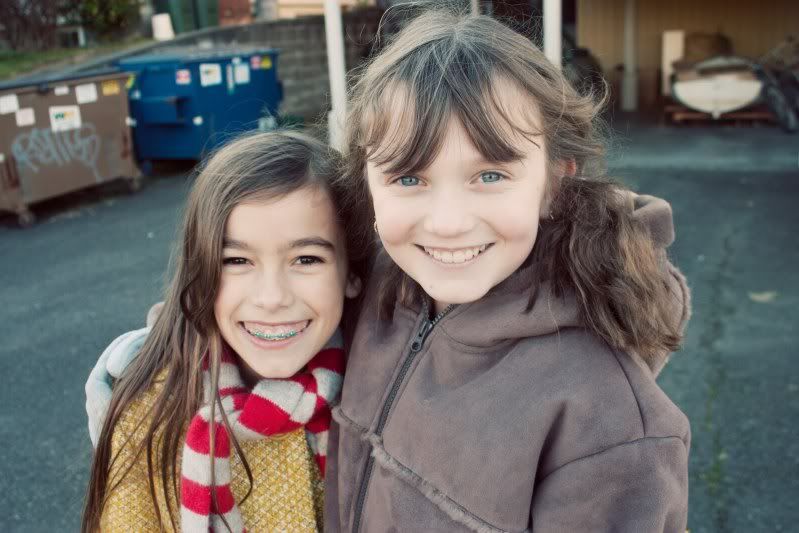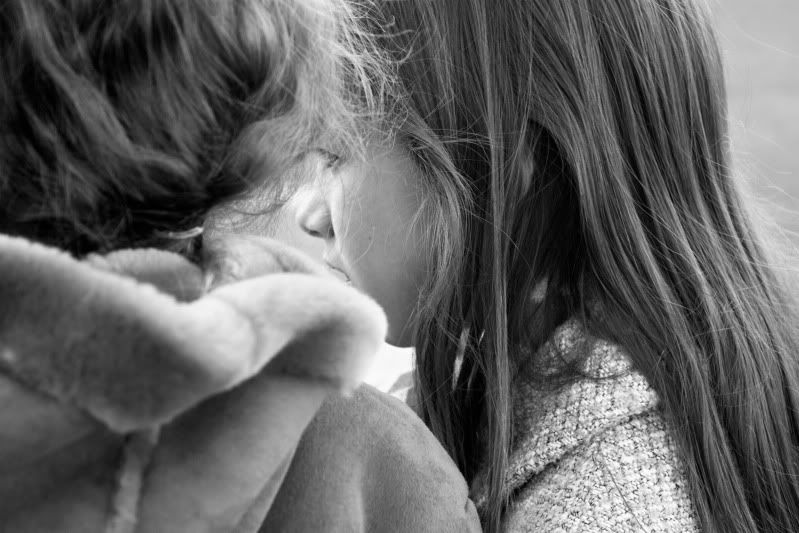 The kids were in school during the day.
So, Jordan and I were able to go around town and do fun things.
We went to the Locks. I dont want to explain what that is,
but basically it was a place for me to look at a lot of boats. which i actually really enjoy. hah.
We also went to a thrift store and a vintage mall, which was awesome.
We love exploring around those places.
I got this shirt with a bunch of bow ties on it, and some other things.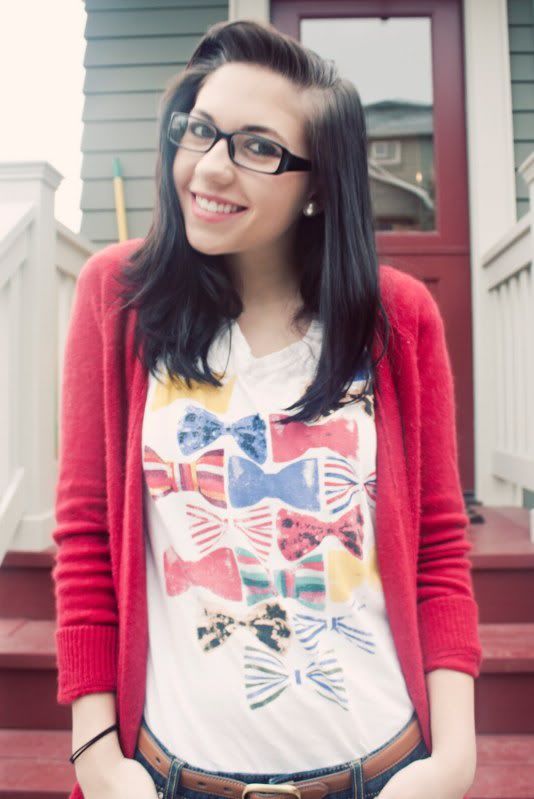 We went to the Space Needle. I was secretly nervous to go, but I'm glad we did. It was awesome.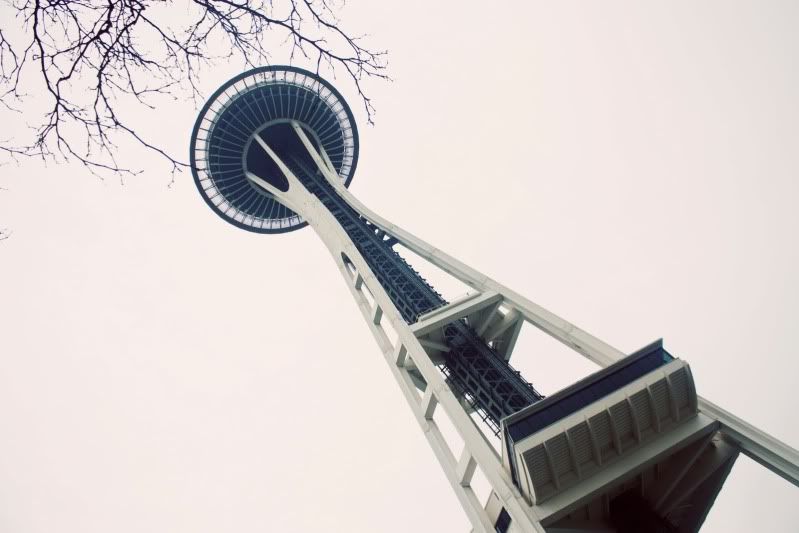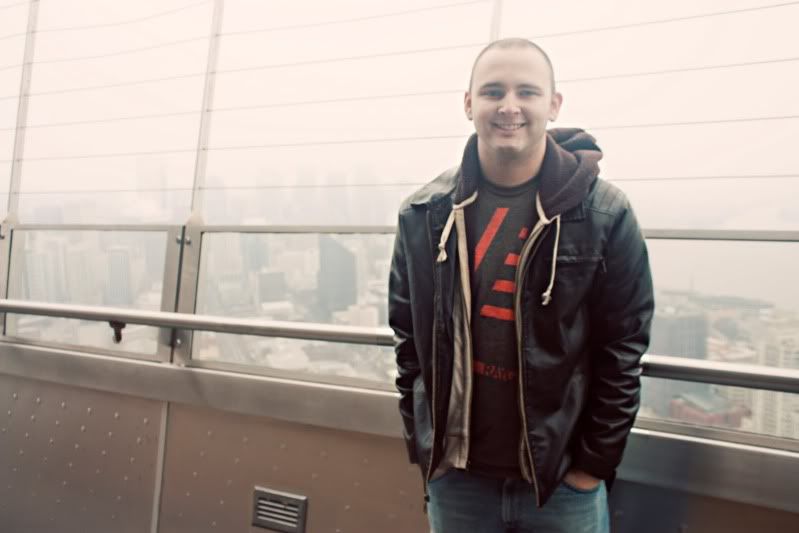 We also went to the EMP, Experience Music Project.
Jordan really liked going there. It is more for people that know how to play an instrument though.
I was kinda helpless. But there was this awesome guitar sculpture(?)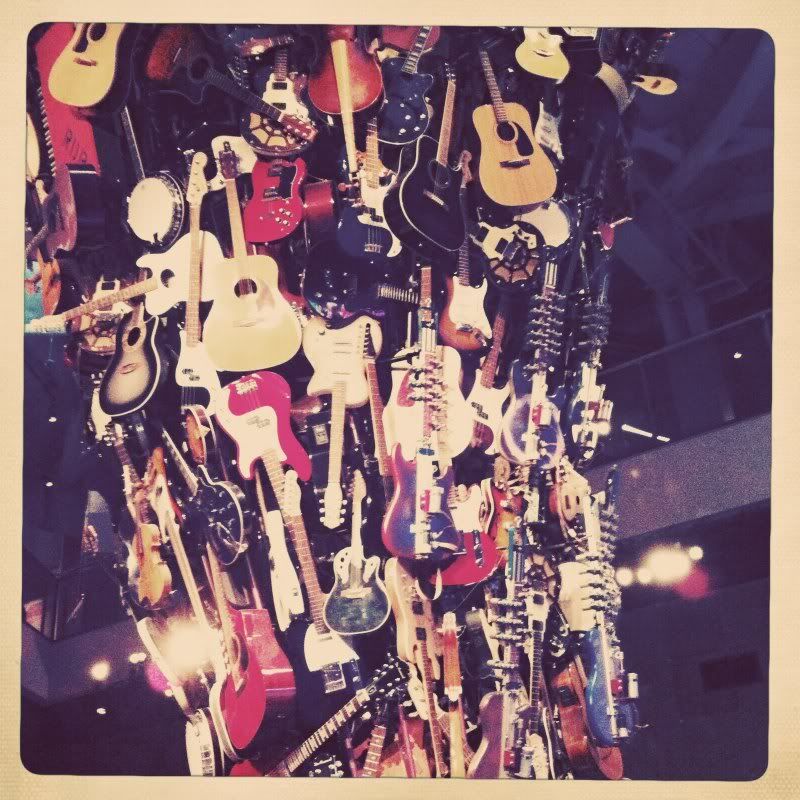 I had to make sure we walked around the Seattle Temple grounds while we were there. I was sealed to my parents in that temple when I was just three. It was so cool to go there. I wish we could have done a session, but I didn't even think to bring my recommend. (Some know I don't even think to bring my recommend when I
do
need it. haha)
(i look like a man in the above picture)
While we were walking around, I said "When I was last here, I was just a wee lad."
Jordan said, "You were a LAD?!" Haha, whoops.
I am so smart.
Anyways, we had a ton of fun. Thanks so much to Thomas and NanC.